Hola! We have a range of 𝘄𝗮𝘁𝗲𝗿𝗺𝗲𝗹𝗼𝗻 𝘀𝗲𝗲𝗱𝘀 for your planting needs!
——
𝗔𝗟𝗟 of our 𝘄𝗮𝘁𝗲𝗿𝗺𝗲𝗹𝗼𝗻 𝘀𝗲𝗲𝗱𝘀 𝗮𝗿𝗲 𝗶𝗺𝗽𝗼𝗿𝘁𝗲𝗱 𝗮𝗻𝗱 𝗿𝗲𝗳𝗿𝗲𝘀𝗵𝗲𝗱!
Introducing our new mini watermelon seeds – the sweetest and most convenient way to enjoy the taste of summer! Our mini watermelons may be small in size, but they pack a big punch in terms of flavor and convenience.
——
With our mini watermelon seeds, you can enjoy the delicious taste of watermelon without the hassle of large fruit. Our mini watermelons are easy to grow and can be held with just one hand, making them perfect for on-the-go snacking or as a refreshing treat during a hot summer day. Imagine you can make a hole at the top and grind the watermelon inside its shell, pluck a straw and you can drink it fresh immediately!
——
Not only are our mini watermelons a great addition to your own garden, they also make the perfect gift for friends and family members. Imagine bringing a basket of these sweet, juicy mini watermelons to your next family gathering or barbecue – everyone will be impressed by your unique and delicious gift!
Order your mini watermelon seeds now and experience the joy of growing your own sweet and convenient mini watermelons. Click the link below to purchase and start enjoying the taste of summer today!
——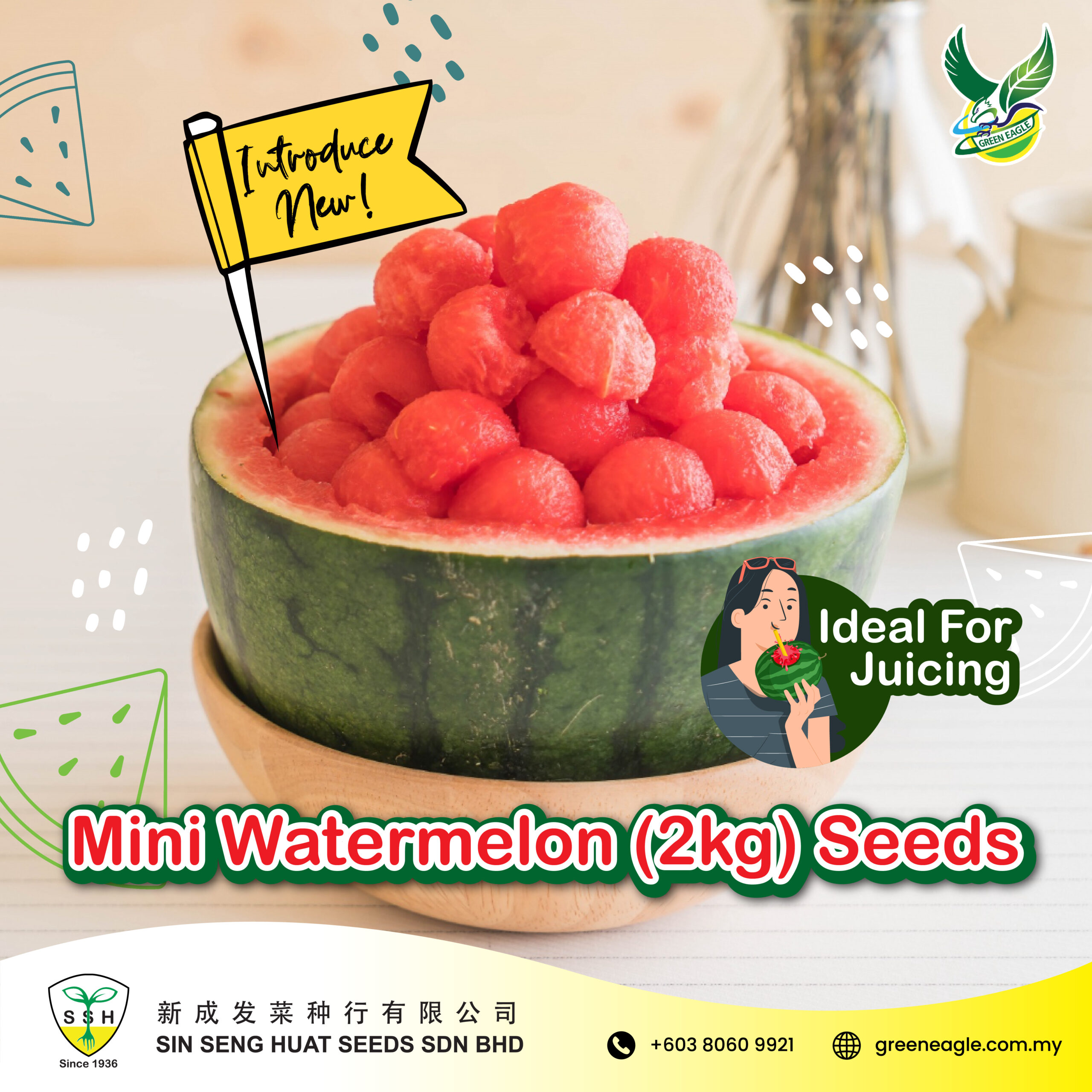 𝗙𝗼𝗿 𝗠𝗶𝗻𝗶 (𝟮𝗸𝗴)
• 𝟯𝟰𝟲 F1 Hybrid Watermelon Red Round Small
• 𝟯𝟰𝟳 F1 Hybrid Watermelon Yellow Round Small
——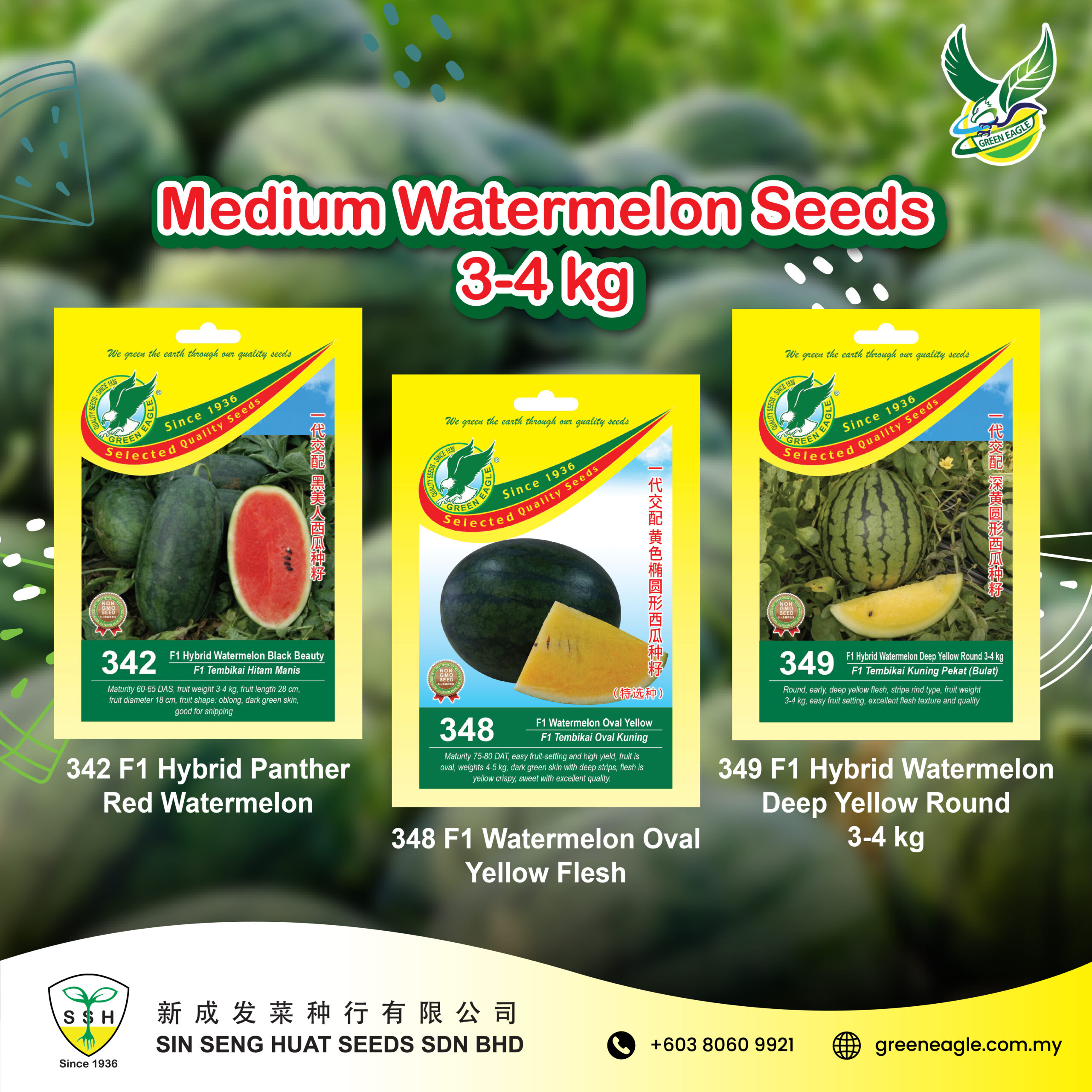 𝗙𝗼𝗿 𝗠𝗲𝗱𝗶𝘂𝗺 (𝟯-𝟰 𝗸𝗴)
• 𝟯𝟰𝟮 F1 Hybrid Panther Red Watermelon
• 𝟯𝟰𝟴 F1 Watermelon Oval Yellow Flesh
• 𝟯𝟰𝟵 F1 Hybrid Watermelon Deep Yellow Round
——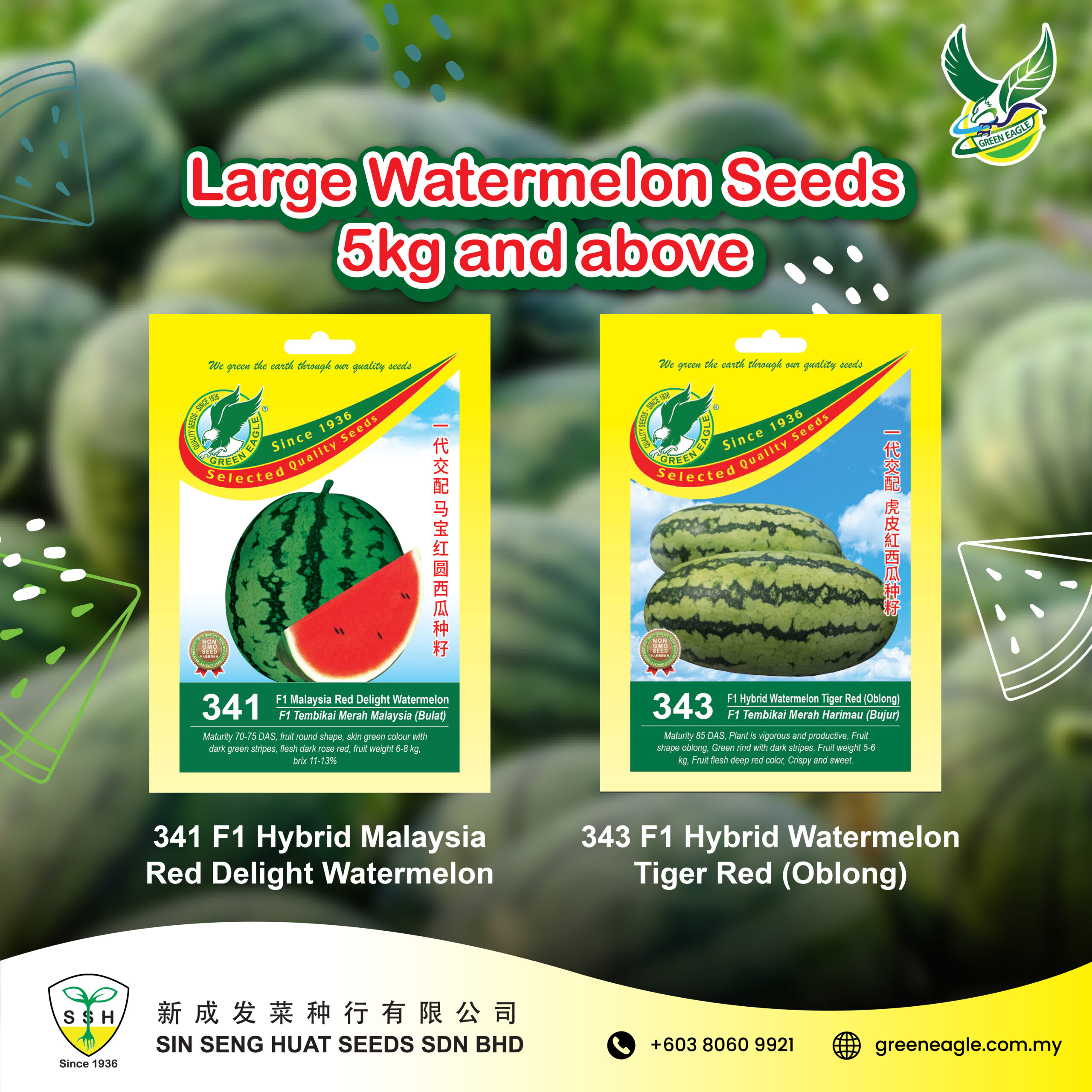 𝗙𝗼𝗿 𝗟𝗮𝗿𝗴𝗲 (𝟱𝗸𝗴 𝗮𝗻𝗱 𝗮𝗯𝗼𝘃𝗲)
• 𝟯𝟰𝟭 F1 Hybrid Malaysia Red Delight Watermelon
• 𝟯𝟰𝟯 F1 Hybrid Watermelon Tiger Red (Oblong)
——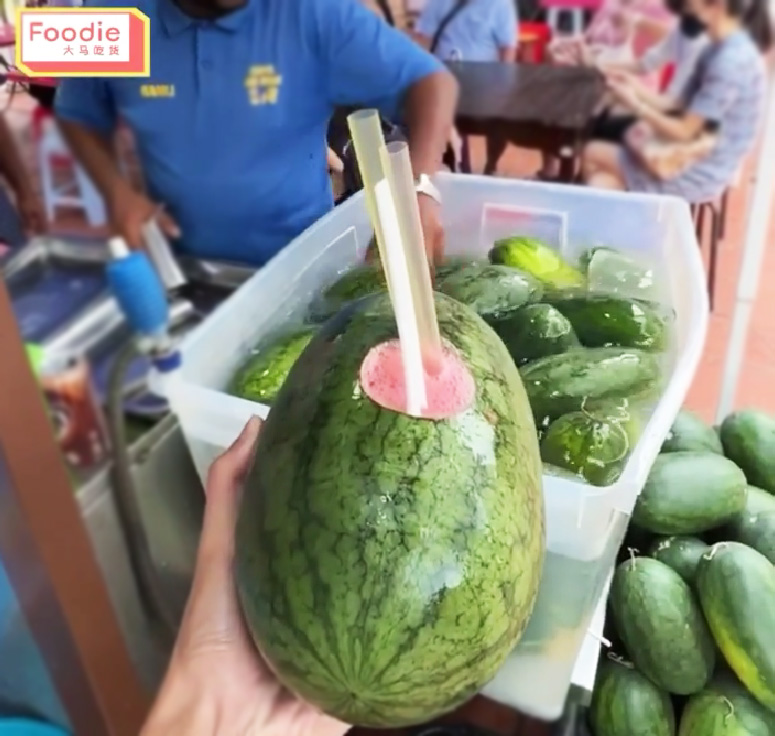 ——
——
Visit us at Puchong Showroom:
No. 6, Jalan BP 4/7,
Bandar Bukit Puchong,
47120 Puchong, Selangor, Malaysia
Selangor office: +603-8060-9921
——